Green building certification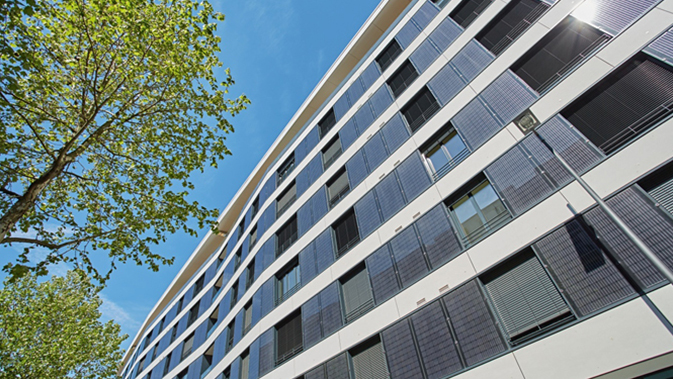 It pays to certify buildings
Sustainable real estate is worthwhile for multiple reasons, both in the short and long term. When it comes to certification, the structural design plays a particular role – increasingly along with the equipment standard of the interiors.
Certification is becoming more and more popular. Besides the positive signal that real estate developers, housing construction consumption companies or other developers send with certification, tenants and owner-occupiers benefit directly from cost savings by minimising the ongoing operating costs with sustainable building fittings.
Certification brings competitive advantages
However, certification also pays off in the long term. Sustainable building concepts for new buildings or modernisation offer owners a potential competitive advantage. CO2 emissions from real estate could be "punished" via charges in the future. As a result, large companies in particular pay close attention to sustainability aspects when making real estate decisions.
It is also interesting that the amendment of EU Tender Law will prioritise life-cycle cost calculations more as an award criterion in public procurement procedures. Proven calculation methods can be used to illustrate and analyse life-cycle costs. Besides energy efficiency and low consumption, the durability of the construction products is also particularly important.
Spotlight on sustainable interiors
Certification systems no longer only cover the building envelope, but incorporate the interiors to an increasing extent as well. DGNB has been providing its certification system for the interior use profile since early 2017. The ecological assessment of the interior fittings and life-cycle oriented planning are important criteria, as are follow-up costs, i.e. the consumption and maintenance/service.
Property developers, architects and facility managers are increasingly interested in construction product manufacturers who prioritise quality and durable products with low maintenance. For example, when designing kitchens for flats or office property, installing Miele appliances is profitable in the long run – Miele has epitomised durable, economical domestic and commercial appliances since it was founded over one hundred years ago. Miele is the only company in the industry to test its devices for a service life of up to twenty years.
As a result, they have a positive effect when it comes to certification. And operators can benefit from greater added value (even irrespective of certification). The appliances' durability makes them a worthwhile investment.